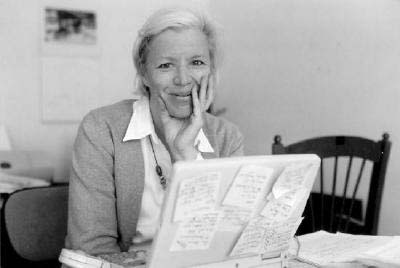 I am an associate professor of School Psychology in the Department of Education at Mount Saint Vincent University in Halifax, Nova Scotia, and I am also a Registered Psychologist and psychotherapist. I completed my MA and PhD in applied psychology at the University of Toronto (OISE). My research areas are stepmothering, rural mental health, and the process of therapy. I have recently become interested in the way people read and use self-help books to make sense of their lives.

My book Understanding Stepmothers: Women Share their Struggles Successes and Insights was published in May 2004 by HarperCollins Canada. Click on the book cover for more information for stepmothers.
Contact information:

Department of Education
Mount Saint Vincent University
166 Bedford Highway
Halifax, Nova Scotia B3M 2J6
Tel: 902.457.6721

Fax: 902.457.4911
Email
The information contained on this page is for the personal use of stepfamily members visiting this web site. All other use, reproduction, distribution or storage of this work, in whole or in part, by any and all means, without the express written permission of the author, is strictly prohibited.
Stepfamily Foundation of Alberta